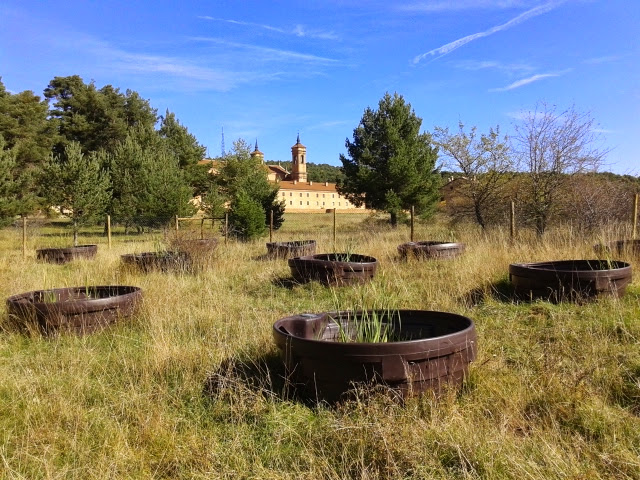 All experimental sites are installed and running!
First full sampling of the mesocosms
In 2016, we conducted the first full sampling of the IberianPonds including quantitative biodiversity assessments (including eDNA surveys), environemntal variables and ecosystem functions.
Second sampling season
In 2017, we introduced a series of new experiments and analyses including stable isotopes, greenhouse-gas emissions and eco-phisiological measurements.
Third sampling season
in 2018, we welcomed the first cohort of Aquacosm visitors.
Fourth sampling season – warming!
2019 marked the first sampling season post-warming/drought. This was a particularly busy year with multiple Aquacosm visitors.
The history continues in 2020!